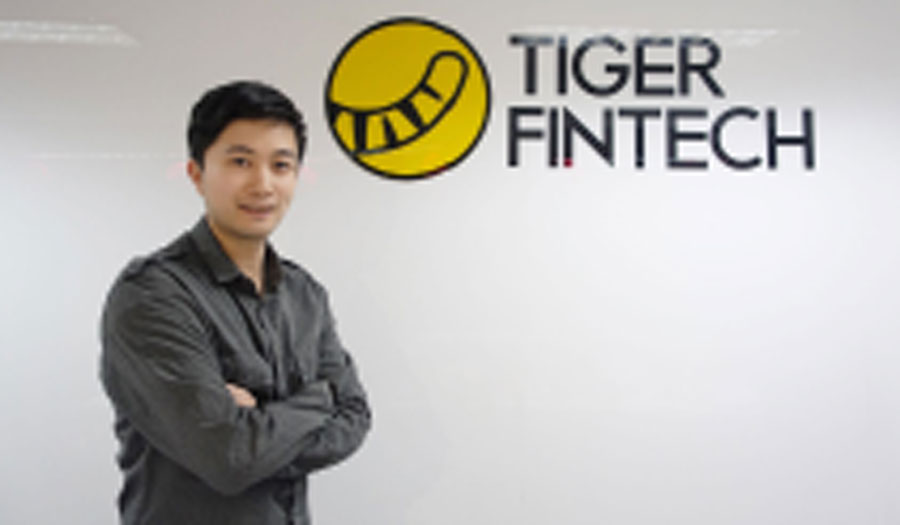 A company that seeks to make it easier for Chinese investors to buy American stocks will rely on the latest technology to do so.
Beijing-based startup UP Fintech Holding Ltd, whose shares had a solid debut on the Nasdaq Stock Market on Wednesday, is an internet-based brokerage that has developed an online securities trading system for Chinese investors.
The company was launched to enable Chinese clients to easily trade overseas stocks on foreign exchanges, especially in the US, according to CEO Tianhua Wu.
"We are not just a brokerage but also a technology company," Wu said. "By introducing more innovative services and enhancing our technology capabilities, our platform makes trading easier and enables users to seamlessly connect with global markets."
Shares of UP Fintech, known in Asia as Tiger Brokers, trade under the symbol TIGR. The stock closed on Wednesday at $10.92, a 36.5 percent gain from the $8-a-share price in an initial public offering that raised about $104 million. The company sold 13 million American depositary shares to the public.
"UP Fintech Holding's continuous focus on offering innovative products and services and a superior user experience has enabled them to become one of the most utilized and well-recognized online trading platforms for Chinese investors around the world," said Bob McCooey, chairman, Nasdaq Asia Pacific. "They take pride in their proprietary and cutting-edge technology, and we are excited to welcome them to Nasdaq's family of the world's most innovative companies."
Strategic investors in UP Fintech include Beijing-based smartphone giant Xiaomi Corp and US online brokerage Interactive Brokers.
UP Fintech was the third IPO by a Chinese company in the US in 2019, as the market is warming up after a slow start.
Lei Huang, CEO of the company's American unit, said proceeds from the IPO will be used for general corporate purposes, global expansion, net capital requirements and to fund potential acquisitions.
Wu said UP Fintech aims to become similar to E-Trade Financial, a US brokerage firm that rose to prominence in the internet startup boom of the late 1990s.
"We want to provide customer service and a user experience that is designed for the Chinese investor," he said.
McCooey said that so far this year there have been three IPOs from the Chinese mainland and two from Hong Kong, including Futu Holdings Ltd (FHL), a competitor of UP Fintech that went public at the beginning of the month.
Matthew Kennedy, senior IPO market strategist at Renaissance Capital, said Futu shares were priced at $12, rose to $15.32 on their first day, and closed Monday at $18.57. "(The plus) 55 percent return means it is currently the year's second-best performing IPO out of 13," he said.
"It's not just the US — global IPO activity is below 2018 levels as well," added Kennedy. "We attribute that to the selloff during the fourth quarter of 2018. Companies have a difficult time going public when recent IPOs are trading below the offer price. In addition, the partial government shutdown likely pushed back activity by a month."
McCooey said the US IPO market started slow this year due to the government shutdown, "but we expect the rest of 2019 to be one of the best in recent years".
"We have a very strong outlook for the rest of 2019," Kennedy said. "The IPO market has staged an impressive recovery based on our IPO Index, which is tracked by the IPO ETF (IPO). It is up 31 percent year-to-date, compared to 13 percent for the S&P 500. Now that investors are once again making money in recent IPOs, they are more willing to take chances on new names."
McCooey said the trade tensions between China and the US have not had a direct impact on the IPO market for Chinese firms this year.
"Most Chinese companies looking to list in the US are not in the industries that will be severely affected by tariffs. We have not seen any real decline in the pipeline," he said.